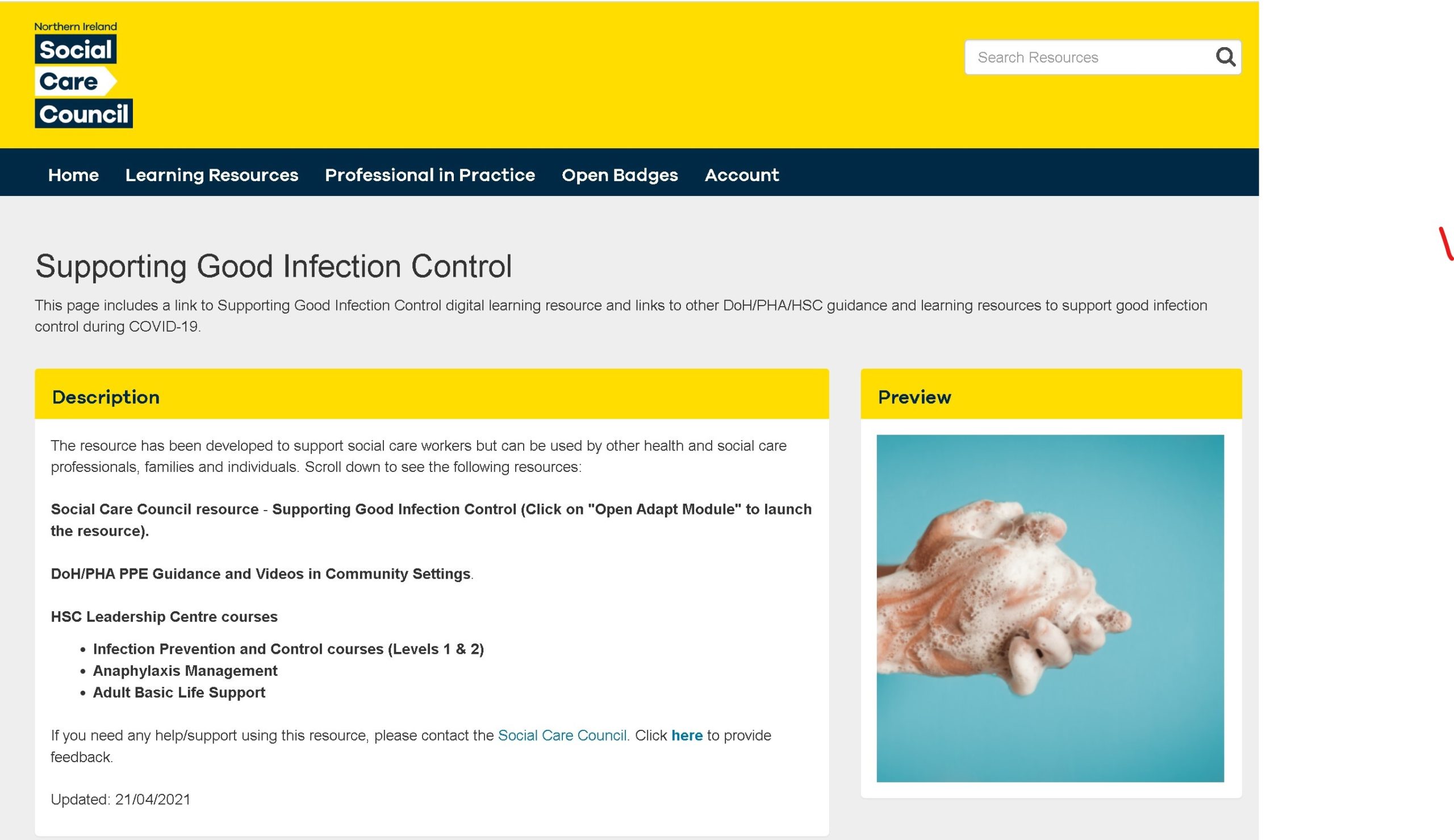 This page includes a link to Supporting Good Infection Control digital learning resource and links to other DoH/PHA/HSC guidance and learning resources to support good infection control during COVID-19.
Link – Click here
Other supporting links and information
Click here to access letter from DoH on Continuing use of PPE and IPC during this phase of the panedemic (29 Jan 2021).
Click here to see NHS, Public England – COVID-19: Infection Prevention and Control Guidance (PDF version of GOV.UK guidance)
Click here to see DoH, COVID-19: Guidance for Domiciliary Care Providers in Northern Ireland
Click here to see Donning and Doffing of PPE for Droplet Precautions for COVID-19
Click here for DoH, COVID-19: Guidance for Nursing and Residential Care Homes in Northern Ireland.
Click here for PHA Guidance for healthcare professionals, carers and care homes
Click here for PHA Guidance for Health and Social Care staff car sharing for essential practice
Below are videos providing PPE guidance
Click here to see video from the Chief Nursing Officer on PPE
Click here to see PPE for Domiciliary Care video
Click here to see video on donning and doffing
Click here to see video on droplet precautions